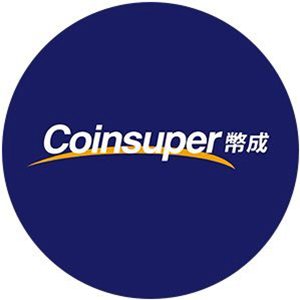 Coinsuper is a digital asset exchange. It is a global elite team with extensive experience in financial advisory, compliance, wealth management and most importantly, cryptocurrency and financial technology. Apart from a very strong team, Coinsuper adopts methods such as SSL technology, multi-signature cryptocurrency wallets, offline capital management to ensure the security and stability of the platform. Coinsuper also adopts google authenticator in customer login and fund/BTC withdrawal. All these are to ensure that the customers' assets are well protected.   All information related to fees can be found here..
Fees
All information related fees can be found at the following link: https://www.coinsuper.com/footer/tradeContent/article?title=Trading&articleSeqNo=1615921751160934405
Rating
0/5
Full address
Hong Kong
A list of related exchanges. The following list contains the top crypto exchanges which support Bitcoin, Ethereum, Litecoin, XRP and other famous alt-coins. Also, this list provides a glimpse overview to indicate which exchanges is better for active trading.